It's a bit wet on deck for my Iphone right now.
We are 45 miles WSW from the Comino Channel. Right now we have 38-42 knots from the NW with a sea state of 2-3 metres. All very manageable for a Swan 82 with two reefs in the main and the 3.5 genoa at 130 True Wind Angle. Though we are expecting a bit more wind as the remnants of the front pass by in the next couple of hours – it generated over 50 knots in Sardinia. Also I guess we might see a bit more in the Comino Channel as the wind accelerates through.
Our thoughts are with some of the boats that are struggling with gear failure. We just called Varuna who have a broken rudder about ten miles away from us and are presently drifting at 2 knots to the SE – towards Africa! They tell me that they have a 30m support vessel coming out to assist them from Malta and no one is injured. So they won't be making it to Libya after all!
These conditions are a good advert for Nautor Swan. Typing from the nav table right now it is relatively benign and very dry down below, though every couple of minutes you can feel the whole boat buck, then lurch as a wave breaks over the deck. I'm sure it won't be so pleasant and dry on the TP52s.
Ok, I had better get back to navigating, ju st had a 46 knot gust!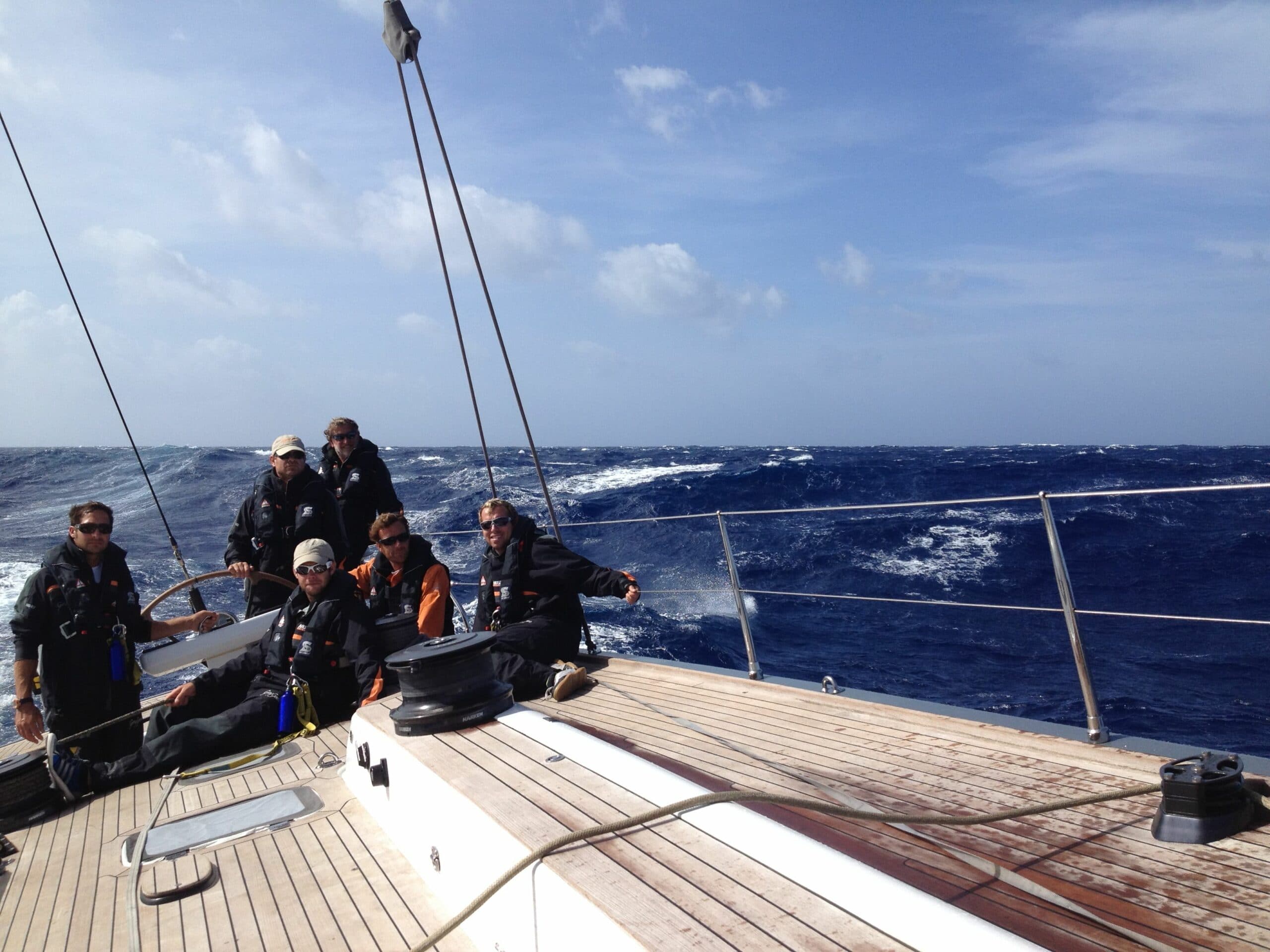 Navigator Mike Broughton