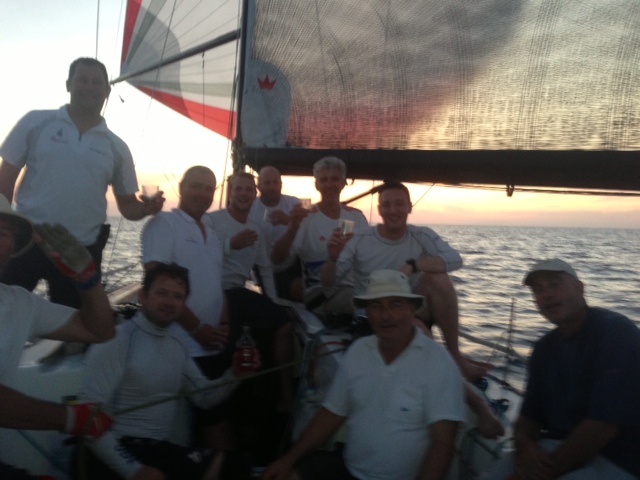 Toasting the Immortal Memory on Trafalgar Day 2013 on La Réponse            Rolex Middle Sea Race
Just getting to capo San Vito on NW coast of Sicily after frustrating snakes and ladders of last 24 hrs with long windless periods. Now doing better. Realised that an awful lot of bottles of water were disappearing in the neat. Rationing now commenced with each having named 1.5 l bottles for Tues//Wed/Thur.
Today being Trafalgar Day we toasted the Immortal Memory, unfortunately no French or Spanish boats nearby!