Rolex middle Sea Race would not be complete without some form of adventure on board Aegir!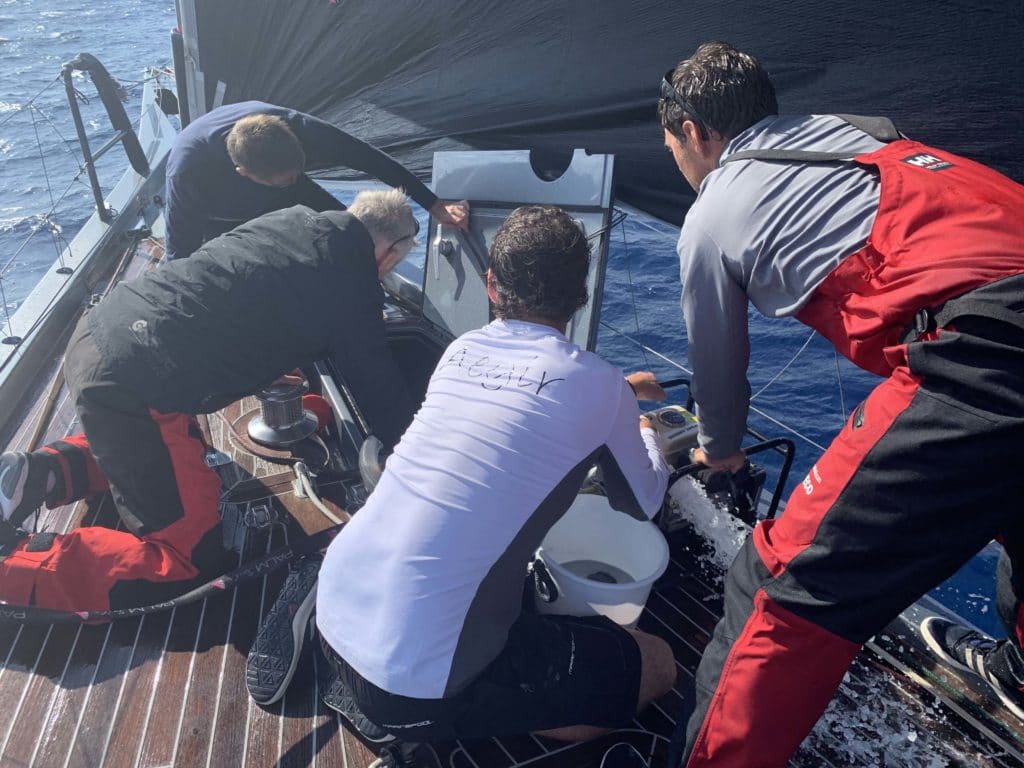 We had a great start and short tacked out the narrow picturesque harbour of Valletta in light winds, rounding the first offset mark for a short leg paralleling the coast before heading off towards Sicily and the straights of Messina.  Weaving our way through the Straights in the early afternoon, passing the sunbathers and beach goes, the fishermen and rowers before heading to Stromboli where we were treated to a fiery lava display!
Our real adventure started having rounded Pantelleria and leaving behind the millpond conditions to heading upwind in a fairly choppy seaway, still neck and neck with our pack of competitors.
At 10:30 local time the boat captain and first mate were seen racing forwards and despite the incomprehensible French that was being spoken between them it was obvious from their level of urgency and facial expressions that it was either flooding or fire! Luckily it was the first, I say that as fires on boats don't usually end well!
So after 2 hours of effectively stopping the boat the boat, deploying the crash pump and every other water pump, bucket and wet vac onboard to form a team-chain to extract the seawater that had decided to flooded inside. The next challenge was to get the crash pump generator on the bow and drain the forward anchor compartment, and once that was complete and sealed we were back up to racing speed! Albeit with an eye on the forward bilges to check our shoring-up repairs are holding up!
Aside from this water hiccup the race has provided amazing scenery and extremely close racing, topped with a nail biting match race on the home stretch.
Cheers
Abby