So we are on the way to Lampedusa, having had a very interesting night getting through a big hole off Cape Vito.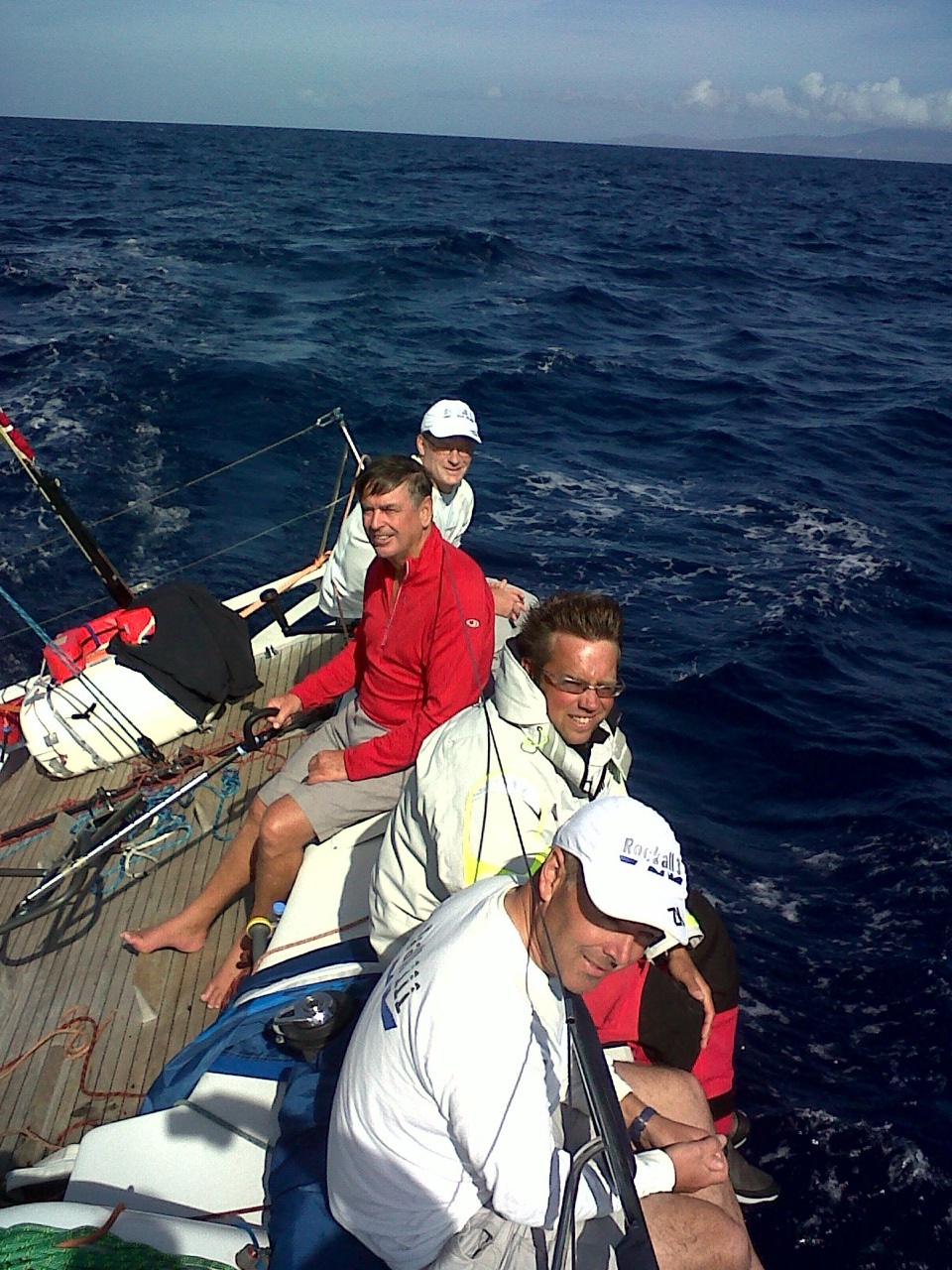 We chose the 'go out to sea' option, and it initially looked great but then the breeze filled in from the land so we lost a little bit. But hey ho thems the breaks.
We are now sailing upwind in 10 to 12 knots with our main opposition 6 miles ahead. We realise a 40min lead on corrected is nice but it can be taken away in a heartbeat in the massively variable and sometimes illogical conditions found out here.
Life on board is good and morale is high but things are getting a little fruity down below. Just another 180 miles or so and we will have that shower and food that the lads are dreaming of.
The battle continues.
JB