After a good start moving away from Malta our aim was to stay as close as possible to the leading group – Rambler, Phaedo3 and Momo – in the same weather system.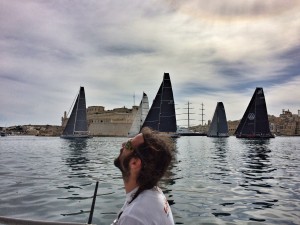 Approaching to Sicilia we caught a 20 litre plastic can with some ropes wounded on our forward rudder and keel. We had to stop later on at night to cut it off losing 1 mile against our opponents. Unfortunately some rope remained on our fins and that caused heavy vibration. After the sunrise when the wind has dropped at Taormina we had to stop completely and start diving to get rid of the ropes.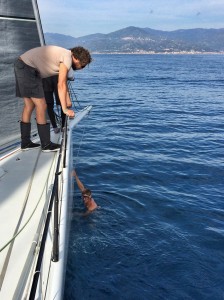 Due to this action we've lost our good position and 3 boats easily overtook us (B2, Varuna, Mascalzone Latino).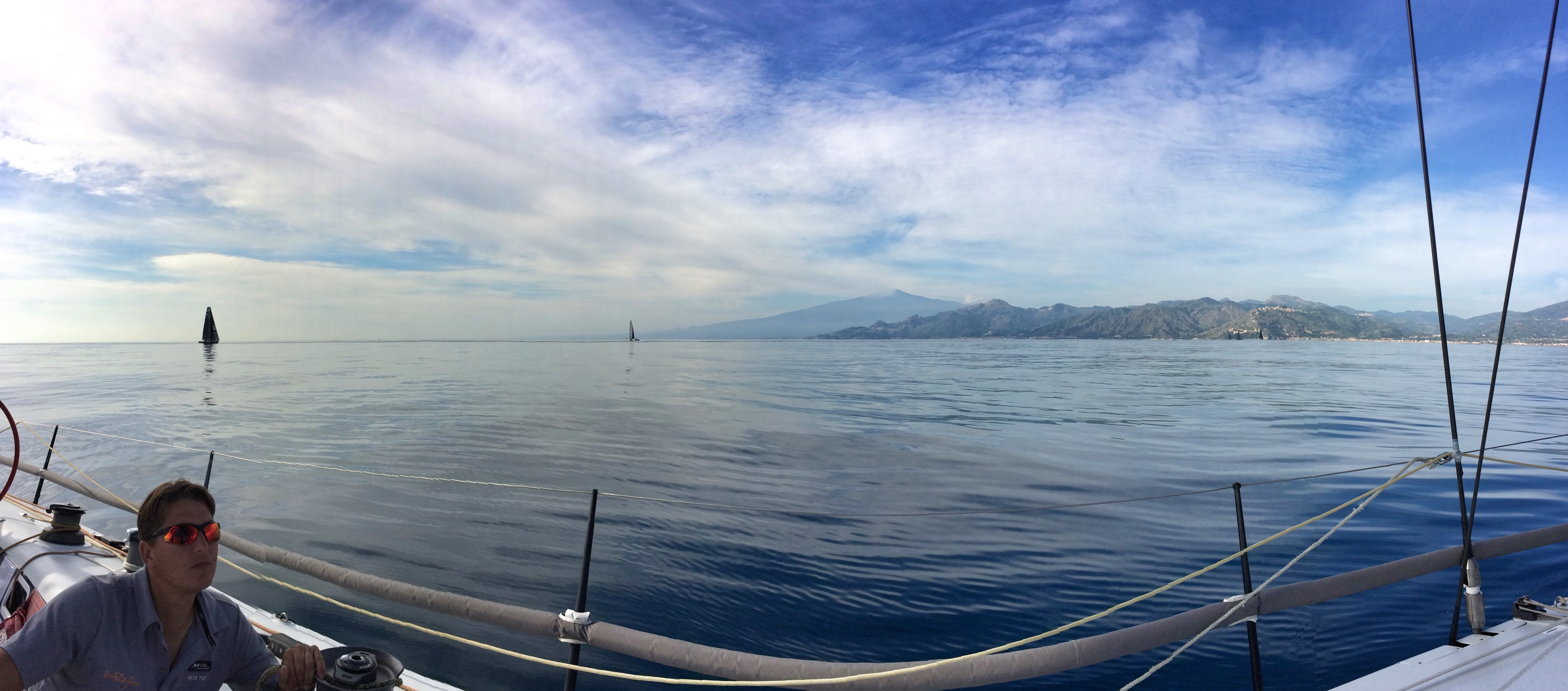 There were very light and tricky conditions with fast changing current. We had to do our best in the building southeasterly breeze to catch them at Messina. Only B2 has still some advantage.
We're sailing near to Stromboli right now (20:00 local time) in a 8 kt southeasterly with 1A. Our aim is to lead the chasing group and keep the good position in IRC and ORC.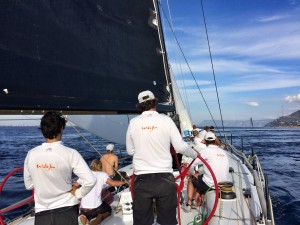 We hope that the breeze will keep on and there will be no more unexpected issues.